We want to make healthy eating possible even in hectic moments. To achieve this, our team pulls together every day. Where Swissness meets Science, our drinkable meal lives up to its name: PERFECTMEAL.
We develop products that keep pace with our customers' everyday lives and the latest scientific findings. In this way, we want to offer everyone the opportunity to eat healthily – always and everywhere.
We see a future in which health is thought and lived holistically. Our products are designed to support the balance between balanced nutrition, regular exercise and mental strength – and that for every step in life, no matter how small or how big.
We work according to Swiss quality standards and scientific evidence. We make sure that our products are convenient to consume and guarantee an optimal combination of nutrients – always without added sugar and with low carbohydrates.
Our interdisciplinary team is made up of experts from the fields of nutrition, health, sports, business and science. Together, we are constantly working on optimizing our products and looking for new solutions to help our customers eat healthily in their everyday lives.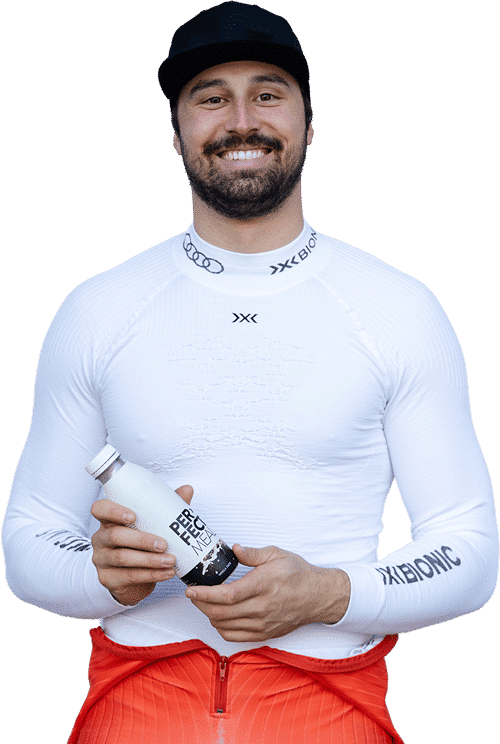 With PERFECTMEAL, I have a readily available, high-quality, vegan meal that helps me optimize my nutrition so I am prepared for any race.